Fund facts and details
It's important to understand your investment options to make informed financial decisions with the help of an investment representative.
This information is available in a variety of interactive and static reports to help learn more about our funds.
Choose from these reports:
Performance history - To check the historical performance of your specific fund, under Resources, select the first icon.
Holdings and allocation - To explore the top holdings of a specific fund, plus it's risk rating, and asset, geographic and sector allocations, under Resources select the second icon.
Fund facts - To access the fund facts for your specific mutual fund with performance history, holdings, risks and costs, under Resources select the third icon.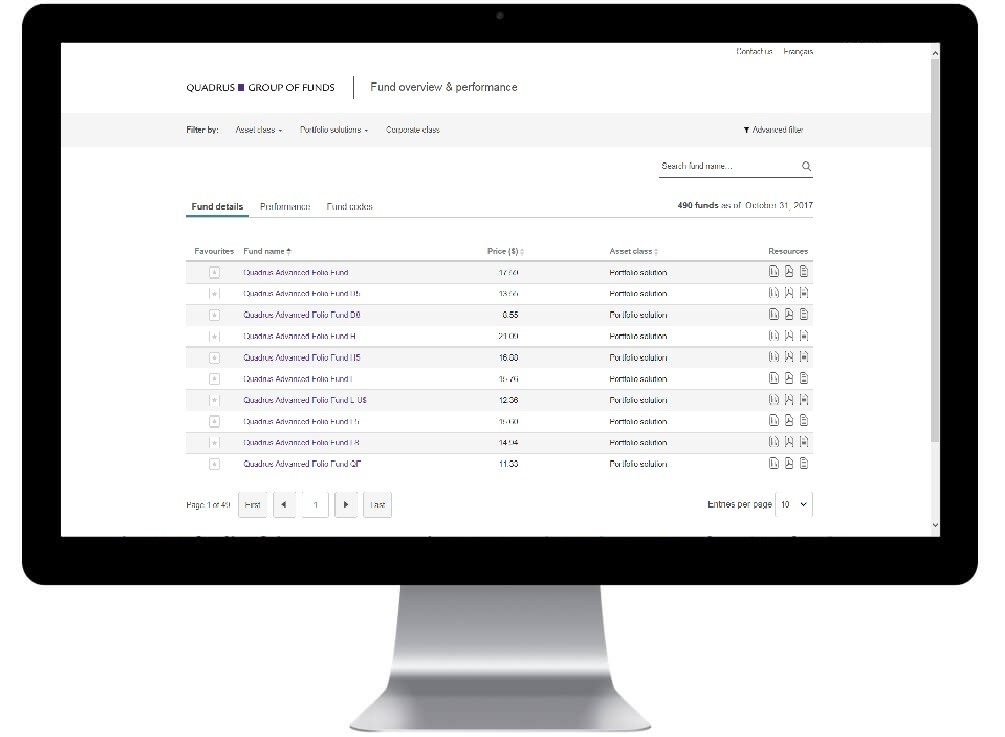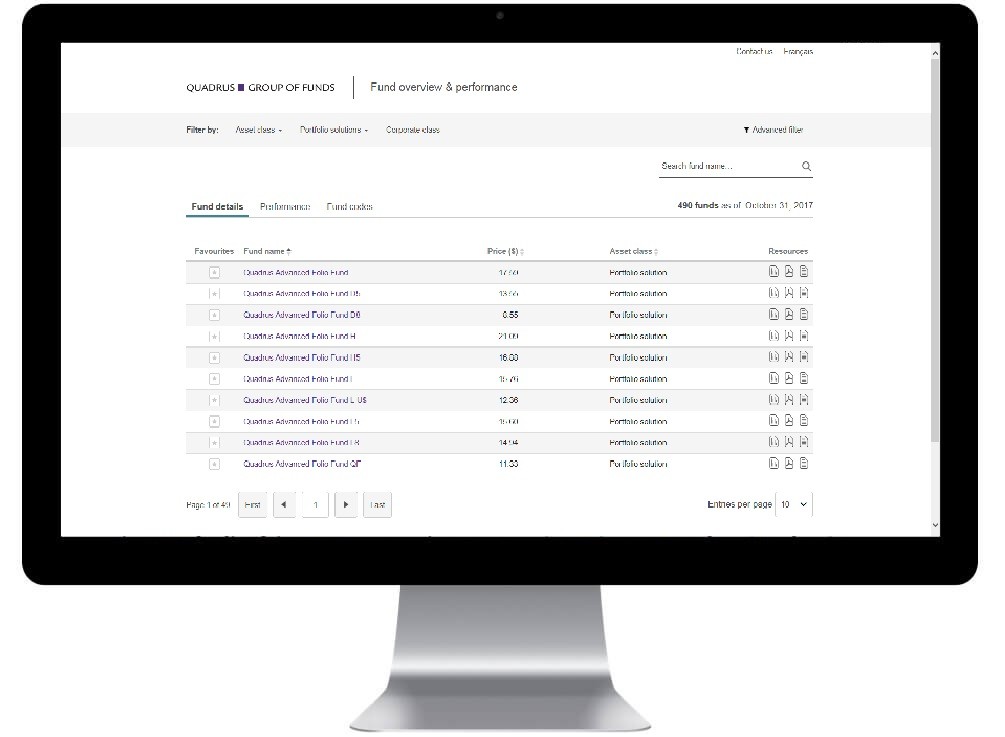 Let's connect you with an investment representative.